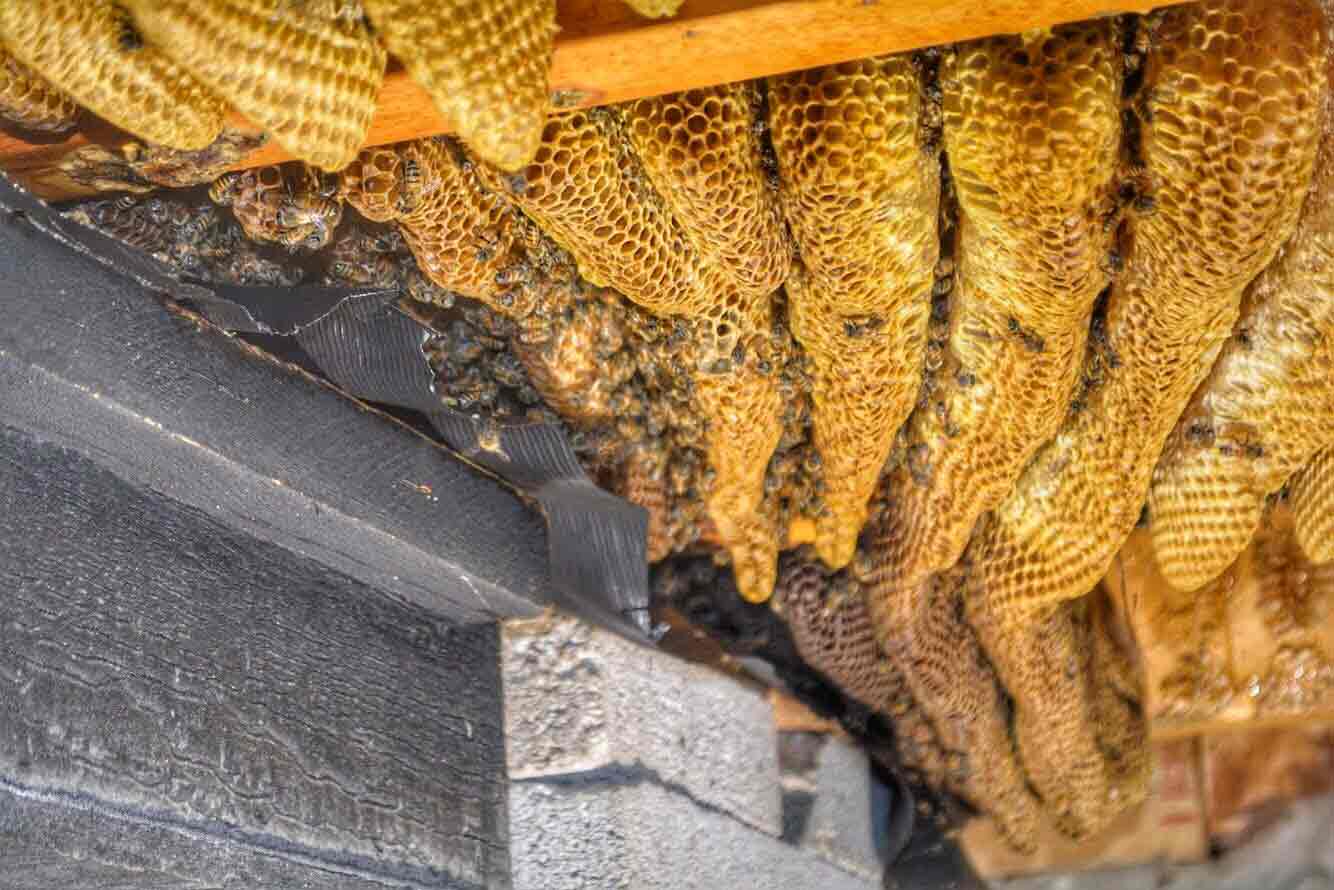 Sponsoring a hive is the best way to literally save the bees!
Many homeowners choose to exterminate bees on their property because it can often be a cheaper route. To properly rescue a hive, keeping the bees and queen in tact, and safely relocating them to another location where they can continue to pollinate our local crops can take a long time.
A bee rescue can sometimes take up to 7 hours!
On the other hand, extermination is often complete within 15 minutes. The added cost to homeowners for rescue vs. extermination many times results in them exterminating.
Throughout the pollinating season, we receive a high volume of homeowners seeking a bee removal. We're so happy they're calling us; however, sometimes homeowners are unable to make donations on their own due to financial constraints.
In addition to homeowners, we often run into bees at schools, libraries, and public facilities that require rescue and removal.
This is where you can help!
The standard expense for a safe bee rescue & removal on average is $250. However, any donation provided by you will help us to expand our efforts, grow our team of bee wranglers, and continue to serve the community by rescuing even more bees—giving them the opportunity to live another day and continue to pollinate our local crops.
Donation receipts are easily provided for your records and eligible for a tax write-off. Thank you!