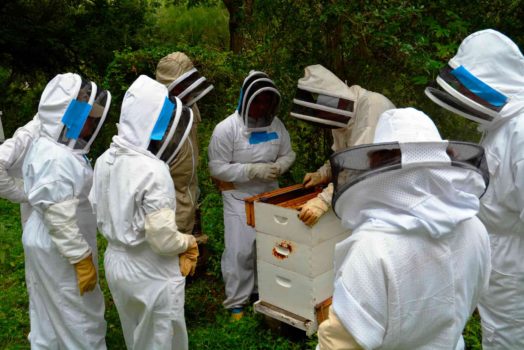 Even $5.00 goes a long way!
We use your donation to rescue bees from extermination then relocate and rehabilitate them at one of our many apiaries throughout Texas. We consider your donation a gift to us and we show our appreciation by going out into the Texas heat and successfully rescuing bees from attics, walls, crevices, and trees.
Please tell your friends about the hard work we are doing to save this precious resource and pollinator—the honey bee.
Every $250 donation saves a hive
(around 50,000 bees)
Here's how we will use your donation:
Pro-bono bee removals for low-income families
Regular maintenance on bee rescue vehicles and equipment
New bee rescue boxes & beehive maintenance
Supplies & materials for beehive relocation & maintenance
Improved scaffolding for 2-story bee removals
We need a new truck to help us double our bee rescues
Team building events to keep morale high after rescuing bees from hot Texas attics
Better ventilated bee suits
Pro-bono educational events and speaking engagements
Help Us Save More Bees! We appreciate your donation.