10+ years of no-kill bee removal, rescue, and education.
American Honey Bee Protection Agency
a Texas 501(c)3 non-profit
Call/Text: 8-333-HONEYB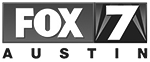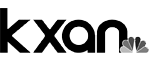 Great!! They came out today and are removing a hive as I type in a tree at our horse pasture! My dad saw them on the news, will be making a donation! Very knowledgeable and nice!

I am extremely grateful for this amazing organization and the people that run it so well! Thank you all again!

The American Honey Bee Protection Agency is professional, engaging, passionate, and made up of kind humans clearly making a difference!!!! I would never call anyone else for any matters related to the bees.

This is a MUST to keep our Honey Bees safe. The importance of this Little Bee is SO very misunderstood! PROTECT THE HONEYBEE!!

Their honey leaves me speechless and surrendered, what can I say? I think it is helping me find enlightenment….